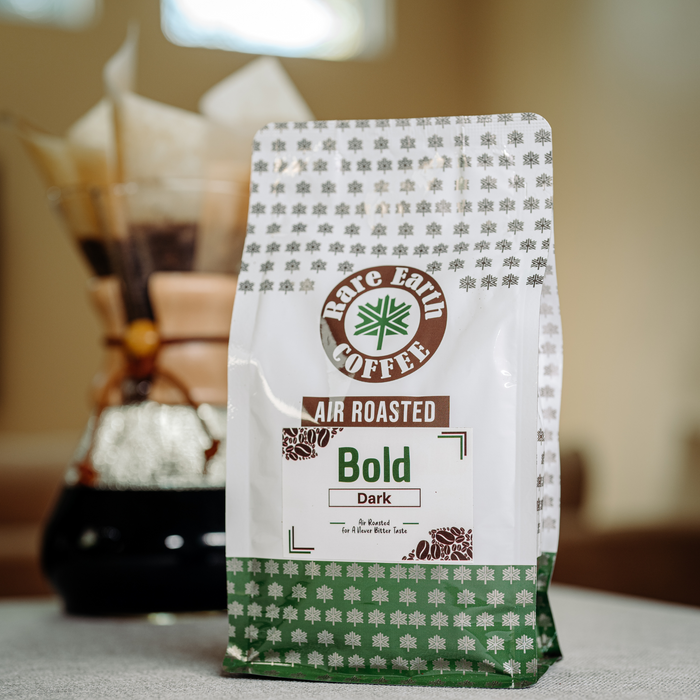 Bold Roast
Original price
$10.99
-
Original price
$10.99
Introducing Rare Earth Coffee's Bold Roast, a rich and intense coffee blend for those who prefer a darker roast. Our Bold Roast is crafted using the same unique air roasting process as our House Roast, ensuring that the coffee beans are evenly roasted and never burnt, resulting in a smooth and never bitter taste.
Made with the finest Arabica coffee beans sourced from top coffee-growing regions, our Bold Roast offers a deep, full-bodied flavor with a rich aroma. This dark roast has a smoky, intense taste and a bittersweet finish, making it perfect for those who enjoy a bold and robust coffee experience.
Whether you enjoy your coffee black or with cream and sugar, Rare Earth Coffee's Bold Roast is sure to satisfy your taste buds. Try it today and experience the difference that our unique air roasting process makes in producing a smooth and never bitter taste.
Come see our master roasters in action at the Rare Earth Roastery!
587 Park Creek Drive Clovis, Ca. 93611