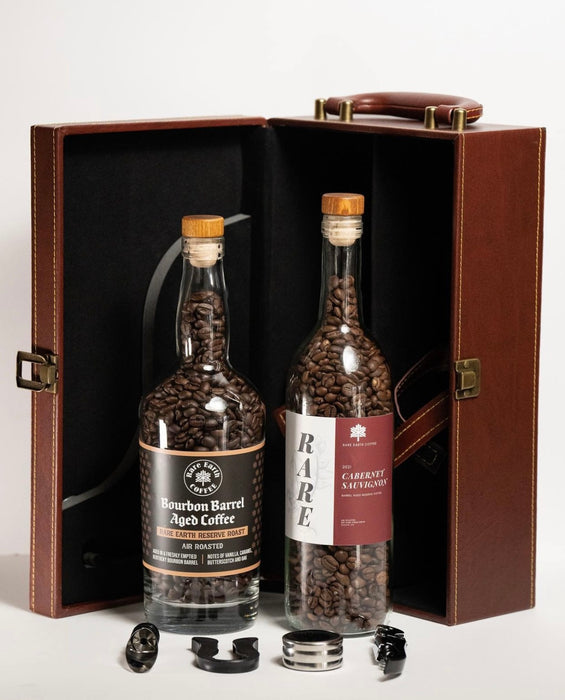 Barrel Aged Premium Set
Original price
$99.99
-
Original price
$99.99
In this exciting set of coffees you will receive our Bourbon Barrel Aged coffee as well as our new Cabernet Sauvignon Barrel Aged coffee.
These interesting and exciting reserve roasts are unlike any coffee you have tasted before. The Bourbon roast is a powerful, yet smooth coffee with notes of caramel, butterscotch, vanilla, and oak.
The Cab. aged coffee is more subtle in it's essence. Notes of cherry, floral, and honey circle inside of your cup with a juice like mouth feel. Scents of grape and cherry emanate from this roast from the second it begins to brew!