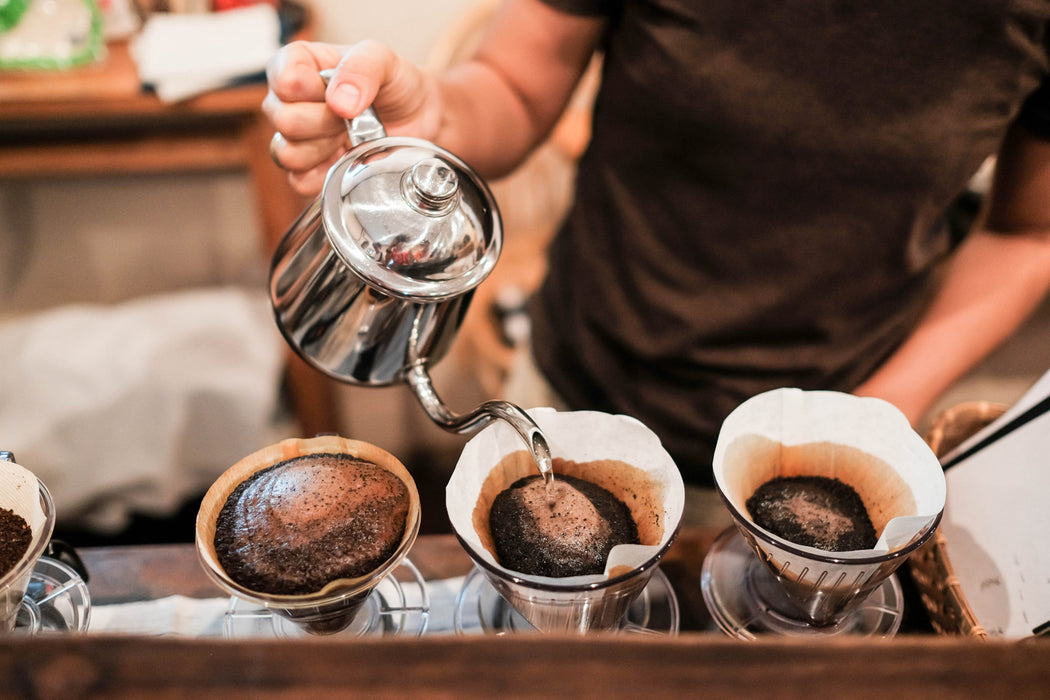 Coffee Tasting Class
Original price
$25.00
-
Original price
$25.00
A Brewed Pour Over Coffee Tasting Experience at Rare Earth Roastery
Reignite your senses with a unique and invigorating coffee experience! Join us at Rare Earth Roastery for our special "A Brewed Pour Over Coffee Tasting Experience." This is no ordinary coffee tasting – it's an immersive journey into the world of coffee that combines both the science and art behind the roasting and brewing process.
In this carefully curated coffee tasting class, you will sample five distinct fresh roasts, each brewed meticulously using the brewed pour over method. This brewing style beautifully captures the nuances of each roast, showcasing how each coffee's unique qualities can be transformed through this twist on the classic pour over technique. These brewed pour overs will open your palate to a whole new range of coffee flavors!
But that's not all. As you enjoy each cup in this coffee tasting class, our expert roasters will take you behind the scenes of the roasting process. Understand the journey that each coffee bean takes, from the raw green bean to the richly roasted product, and how each step along the way impacts the final taste in your cup. You'll delve into the intricacies of the roasting process, exploring how different roast levels bring out different flavors and characteristics in the coffee.
Whether you're a coffee enthusiast wanting to expand your knowledge, or simply looking for a unique way to spend an afternoon, this class promises a flavorful journey through the world of coffee. Be prepared to savor each sip, and leave with a deeper appreciation of the craft that goes into your daily cup of Joe.
Join us for an unforgettable coffee adventure at Rare Earth Roastery. Let's enjoy the time with great company, enlightening education, and of course, exceptional coffee. We can't wait to share this brewed coffee journey with you!
For Large Group or Corporate Team Inquiries Email
RAREEARTHCOFFEE@GMAIL.COM